Alcohol Addiction Treatment Baltimore
Alcohol that is chemically known as Ethyl alcohol is found in drinks like beer, wine, spirit, etc. in different percentages.
Book An Appointment Now
What Effect Does Alcohol Have?
Alcohol finally after entering the bloodstream through the stomach and small intestine, starts affecting the body, including the brain. When consumed in a small quantity following effects can be seen like relaxation, reduce tension, impaired concentration, etc.
When consumed in high quantity alcohol can have effects like drowsiness, altered emotions, etc. Heavy consumption of alcohol can have many adverse effects on different parts of the body. The more the person is diverted towards drinking alcohol; there will be a higher risk of damaging their body and mind. It affects the brain, heart, liver, pancreas, immune system, and increased the risk of cancer.
It's the substance that is responsible for the intoxicating effects people feel when drinking it. It is generally made by the process of fermentation of grain, fruits, and vegetables and when this mixture ferments, the starch and sugar turn into carbon dioxide and ethyl alcohol. The higher the percentage of ethanol concentration in a beverage, the more intense the intoxicating effect it has.
Alcohol can be both a stimulant and a depressant. Alcohol in small doses will initially have a stimulating effect, increasing dopamine levels, heart rate, etc. Once the stimulating effect is gone, it will start acting as a depressant, which slows down the central nervous system, heart rate as well as mental clarity.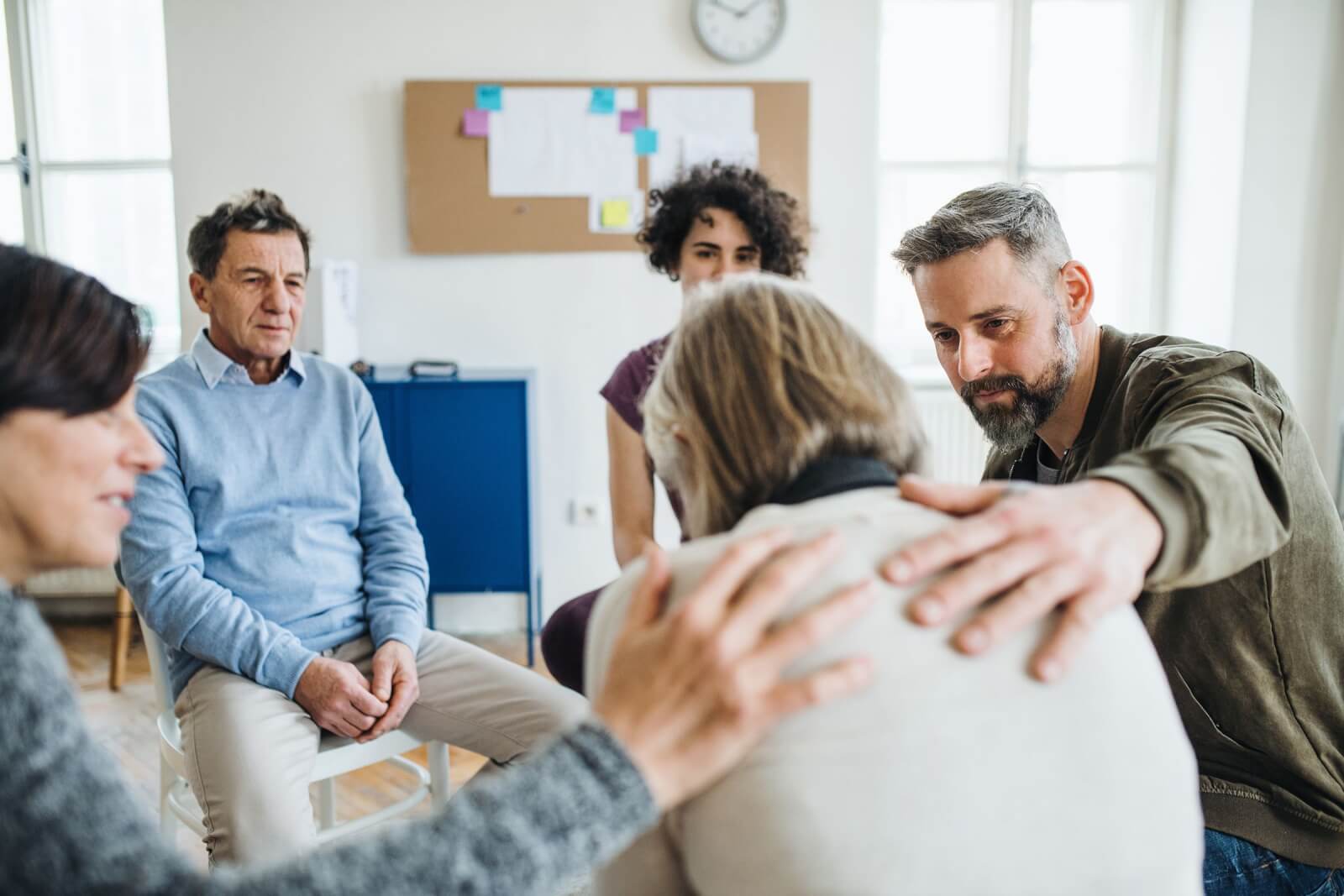 Book An Appointment Now !
You can easily find us by searching for drug rehab near me that will guide you to us, to make a difference in your life by working towards making your addiction free.
Alcoholic Addiction
Alcoholism can also be referred to as alcohol use disorder, AUD. Alcohol addiction can be insidious since drinking is a socially acceptable activity in our society. Alcoholism is often sensationalized on TV and in movies, but in real life, alcohol use disorder can be much more understated. An AUD is much easier to handle if it is caught early and dealt with swiftly. The first step is realizing that the problem exists.
What Are The Signs Of Alcohol Addiction?
Lack of control
When drinking has become dangerous like driving after drinking
Necessity, as a person needs it to perform a certain activity
Life problems like becoming less responsible, getting angry, and hurting people
Lies and hiding alcohol in different places
Withdrawal symptoms occur like like it becomes hard to stop drinking and they consume more alcohol.
When a Professional Intervention Is Required If The Person Has Become Addicted To Alcohol?
If the person is resistant to getting help and talking to them does not help, they deny getting help, an intervention is required. An intervention may start with preparing a person to accept in the first place that there is a problem and he/she needs help. It must be done by the person who is closest to them. It is important that first, they understand the consequence of not getting help. Even treatment plans need to be worked out before intervention.
Alcohol Detoxification
When a person who is an alcoholic is stopped from drinking, the withdrawal symptoms can be pretty intense. Like:
Anxiety and hallucinations
Confusion and extreme agitation
Fever, headache, high blood pressure
Insomnia and seizures
Vomiting, nausea, and irritability
These symptoms make a person relapse, and they might become dangerous too. If someone is addicted to alcoholism it is dangerous to detox without professional help. Getting the help of a professional detox program where in person is helped curb the use of alcohol in person. Detox is the first step of recovery. The medication given during this stage cancels out the stimulant or depressant effect in the brain. However, the effect of alcohol on the body is still there and it's not a full-proof program.
Alcohol Addiction Rehabilitation
The main part of alcoholism rehabilitation is counseling and therapy to address the underlying issues related to alcoholism. Other services can be available at rehabilitation facilities such as family service, vocational service, educating service, etc. all these services are provided to the person who is alcoholic to face when he re-enters society. The reason why a person started taking alcohol needs to be resolved to prevent the person from relapsing. Different things in the life of the addicted can trigger that person to drink again.
Inpatient Rehabilitation For Alcohol Addiction
It involves short-term and long-term programs and can be effective to treat alcohol addiction. Some of the common therapy methods used at an inpatient facility include cognitive behavioral therapy, multidimensional family therapy, contingency management, and motivational interviewing. The main purpose of this rehabilitation is to get the person to look at their addiction honestly and realistically and change their attitude about alcohol.
LOCATIONS SERVED
Baltimore City, Baltimore County, Carroll County, Anne Arundel County, Cecil County, Harford County, Howard County, Queen Anne's County
Email
info@drug-rehab-baltimore.com
Hours of Service Operations:
Monday - Friday: 7am - 10pm EST
Saturday: 8am - 10pm EST
Sunday: 7am - 9pm EST